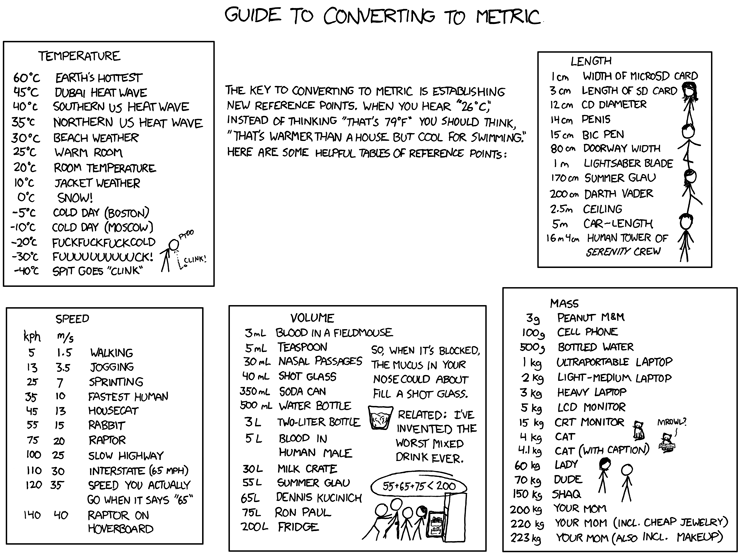 alt: According to River, 'adequate' vacuum system drain the human body at half a liter per second.
Holy Shit that's a lot! I always think of km/h as 4/3 times mph, which can get a little confusing... The number of references is overwhelming, I like the 3ml in a field mouse one! How does ur mom's makeup weigh as much as a heavy laptop?
Yet another reference to River Tam's uber-intelligence in the alt text, in addition to 170cm length and 55L volume one!
http://xkcd.com/526/