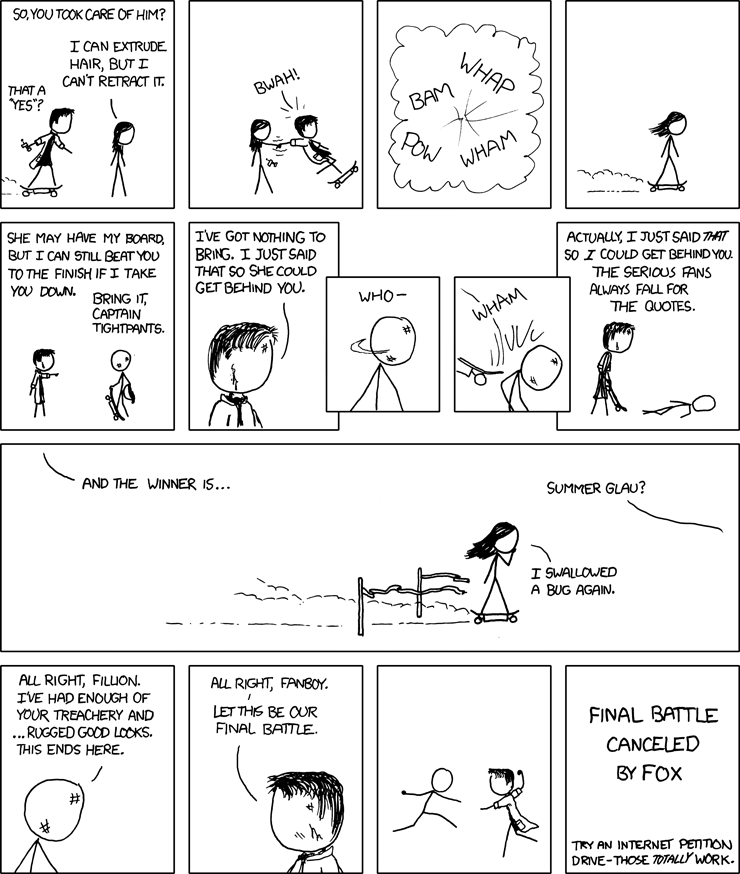 Alt Text: It was actually canceled because they just noticed he's been naked under that coat the whole time. There's a petition on Facebook to get Fox to un-cancel it, and one on Livejournal to get him to take off the coat.
The final chapter in the latest great "River Tam beats up everyone" epic. And she beat up someone else, so that makes it multiple 'people', hence I am truly satisfied.
Bloody fox taking away our 5th row of panels ;_;
Also, I bet you there will be a livejournal poll popping up around now, if there isn't one already...