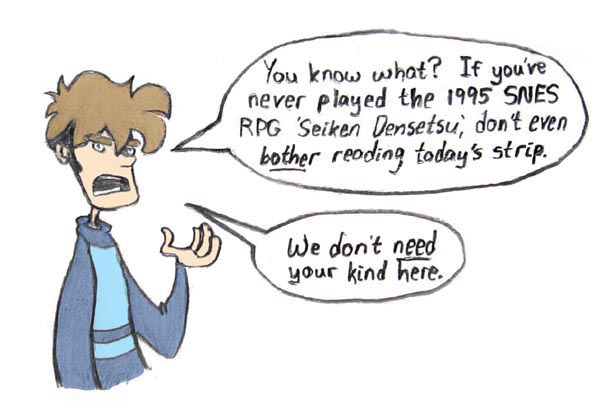 Alt Text: Of course, Penny Arcade has already mocked themselves for this. They don't care.
I make a topic about this comic to point out a
horrific
mistake. This is terrible, and causes me extreme disappointment. How
could
such an obvious mistake slip through the cracks?
"
Seiken Densetsu
" is actually a 1991 Game Boy game that went under the name of Final Fantasy Legend in the US and Mystic Quest in Europe. (pretty good game, too)
"
Seiken Densetsu

2
" is the name of the 1995 SNES RPG of legend.
Terrible. Just terrible.