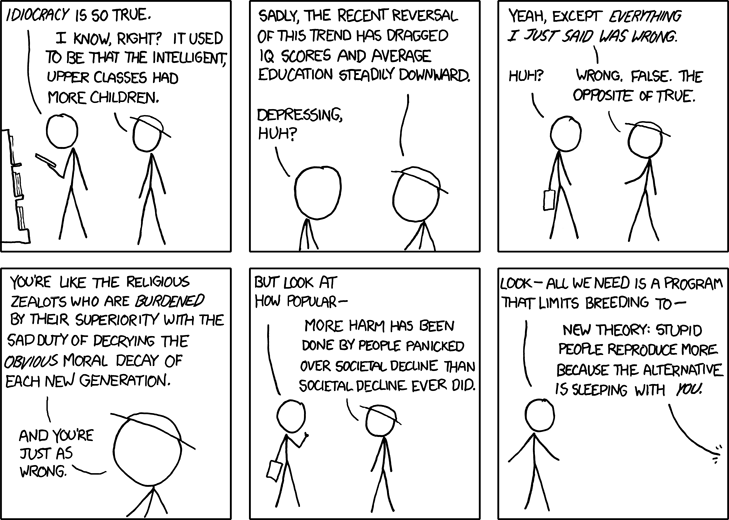 http://xkcd.com/603/
Alt-Text: People aren't going to change, for better or for worse. Technology's going to be so cool. All in all, the future will be okay! Except climate; we fucked that one up.
A relatively optimistic view of things. I wonder, where does Randall get his facts?
P.S. Isn't it weird that we call the mouseover text "alt" when really the HTML alt attribute is something else, and what we are really referring to is the text in the "title" attribute?
P.P.S. Is that a new hat?