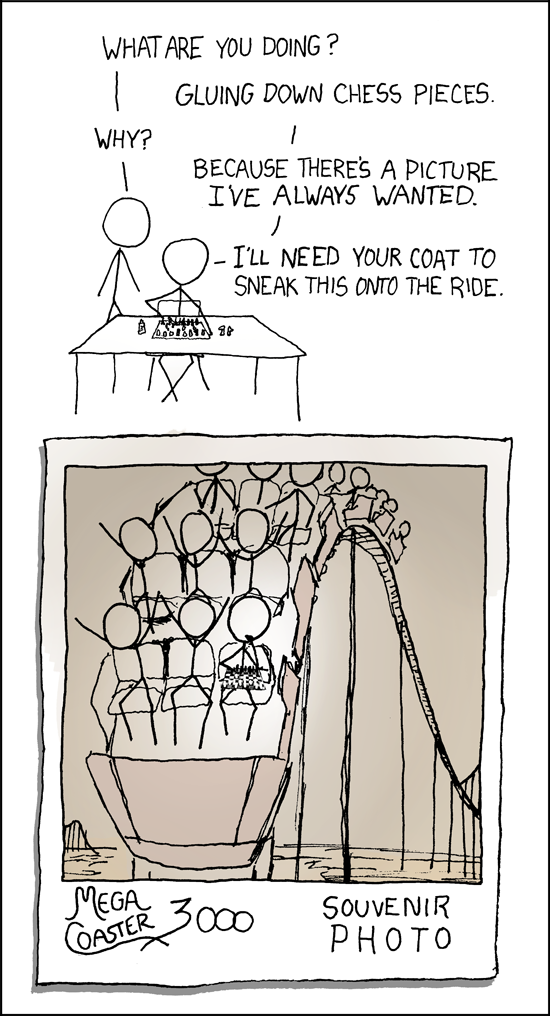 Alt Text:
We once tried playing blindfold chess on the Aerosmith ride at Disney World.
As much fun as that would be, I've got 2 things preventing me from making this a reality;
1) On-ride photos are, like, 8 bucks or something. Ridiculous.
2) I don't have a chess set to do that to. I mean, I've got a couple sets, but they're too good to wreck with glue.
But, if anyone has / does do this, I'd love to see it.