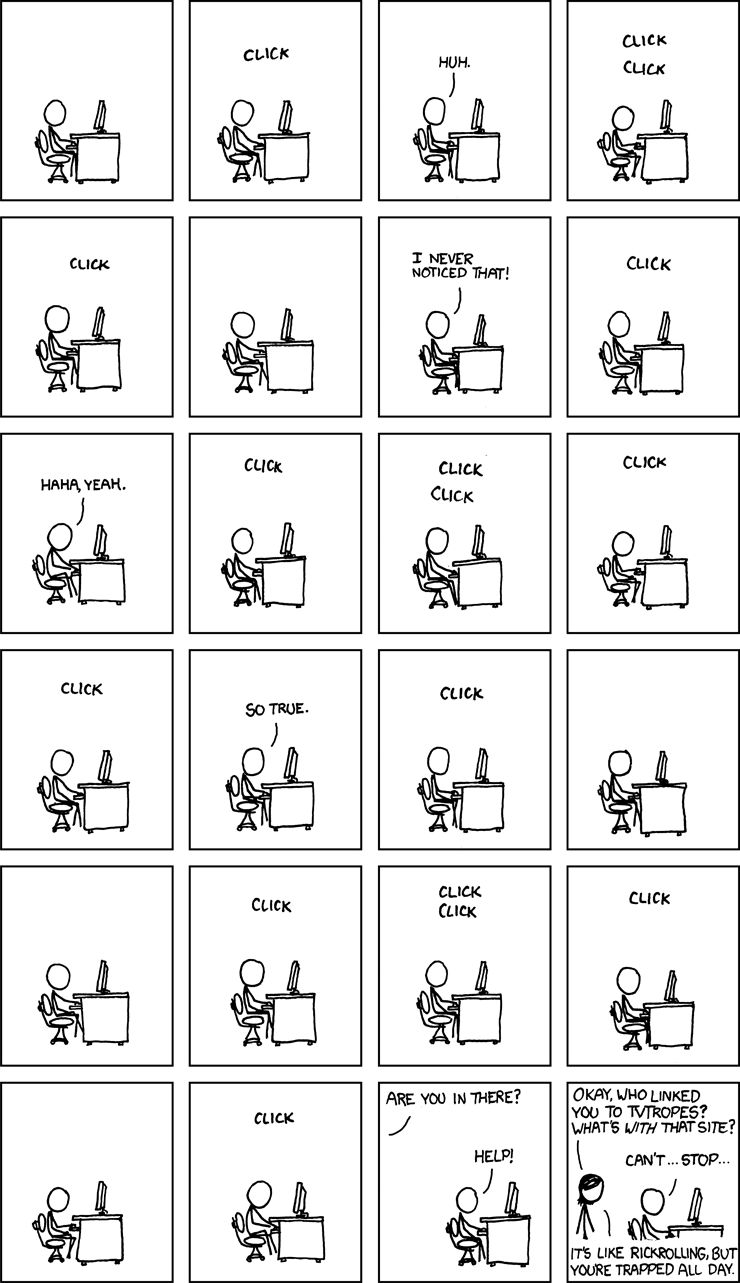 Cracked.com is another inexplicable browser narcotic. They could write a list of '17 worst haircuts in the Ottoman Empire' and I'd read through to the end, then click on all the links at the end.
I get like this anytime I find a new webcomic or good stupid-customer stories. I still have
Random WTF
bookmarked in my browser.
Hi joee.