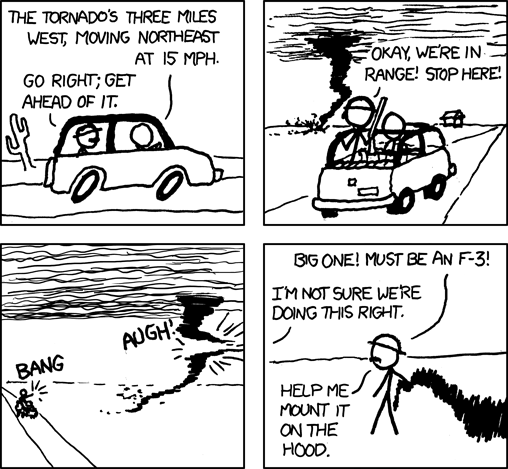 Title text: The Fujita Scale was replaced by the Enhanced Fujita Scale in 2007, but I think 'EF-5' sounds stupid, so I vote we just use the new measurements for assigning numbers but still call them 'F-whatever'.
He's right, you are doing it wrong.
If you mount it on the hood, can you call it a headwind?