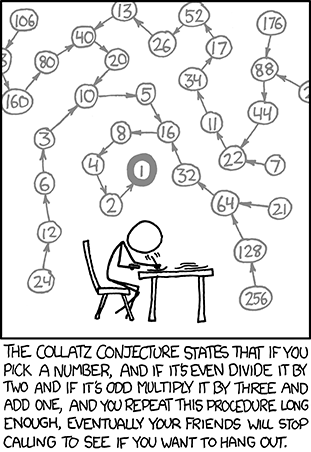 Title text: "The Strong Collatz Conjecture states this hold for any set of obsessively-hand-applied rules.
Funny.
To save you trouble of actually typing it into the search bar (oh no!) you can read about the conjecture
here
. It says that, under the rule of dividing by two if
n
is even, and tripling and adding one if n is odd, you always eventually end up at one. I can't find anything on a "Strong Collatz Conjecture". I wonder if it also holds true, however, if you have the Microsoft captives down in the basement obsessively hand-apply it for you...