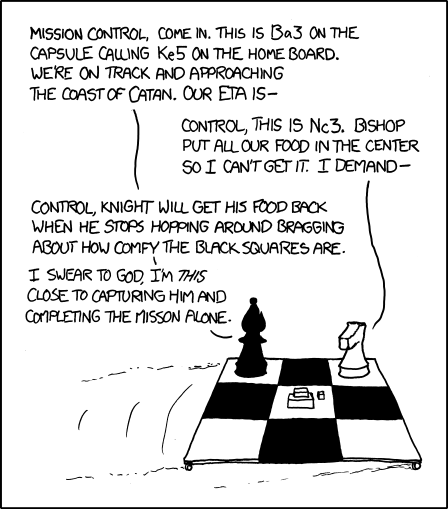 http://xkcd.com/839/
Alt text: We're going to have to work together to get over our hangups if we're going to learn to move on Catan's hexagonal grid. It's bad enough that we lost our crew of pawns when we passed within firing range of Battleship.
I...is this settlers and chess? I don't get it.
Or, is it chess branching out to the "new world" of gaming (ie battleship and settlers), wherein chess represents Europe and the old world due to the obvious monarchy (king and queen), clergy (bishops), and large peasentry (pawns)?
edited for clearly wrong facts