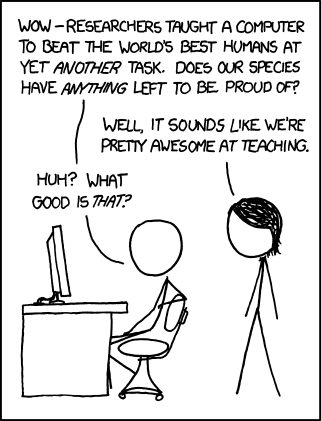 alt text: I tell my children 'it's not whether you win or lose, it's how you play the game.' I'm trying to take the edge off their competitive drive to ensure that I can always beat them.
Bean. I'm thinking of Bean's last battles at Battle School that he lost. But, eh, it doesn't exactly match up with this, does it? Unless you think of the kids as the computers. (Wait, Jane and her money managing skills!)
Also: Wow, I even had time to change my password with the forums for posting.