0904: "Sports"
Posted: Fri May 27, 2011 4:04 am UTC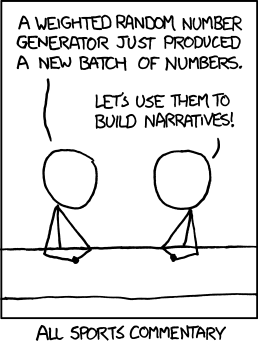 Alt text: Also, all financial analysis. And, more directly, D&D.
EDIT to start discussion: It seems like he's making this general statement so we'll realize how pointless sports are. But then D&D is brought into it, which is a very important part of life.