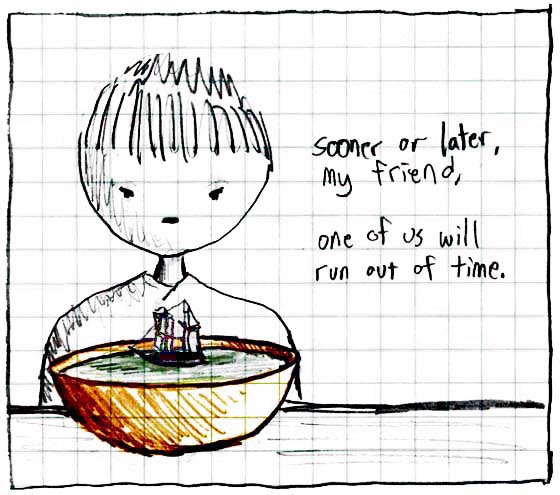 alt text: For the moment it's a standoff
Little known fact about this comic, which there seems not to be a thread about. (My regrets if I am mistaken.)
Randall was once eating a bowl of soup as a small boy. He asked, "What's in my soup?"
In response, a litany of ingredients was recited: Summer peas, wild leeks, Spanish scallions.
Young Randall, with some mystification, and then intrigue and empowered resolve, envisioned the unconscionable Spanish galleon in his soup.
Shameless trespasser.
(its fate, unlike its wild leaks, was sealed.)