0970: "The Important Field"
Posted: Fri Oct 28, 2011 4:12 am UTC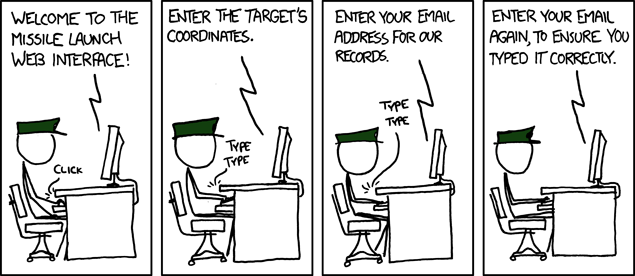 Alt Text: I hear in some places, you need one form of ID to buy a gun, but two to pay for it by check. It's interesting who has what incentives to care about what mistakes.
I've noticed the email thing too. Everything else, they don't care about. Not even credit card information.