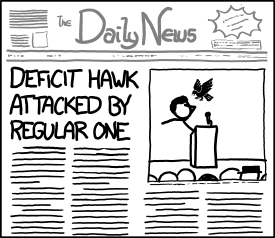 Alt Text: I will vote, no questions asked, for any candidate who describes themselves as \more of a deficit sugar glider.\""
I, of course, would just love to see someone get divebombed by a hawk on TV.
EDIT: Forgot the quotes in the title. I knew I was missing something.