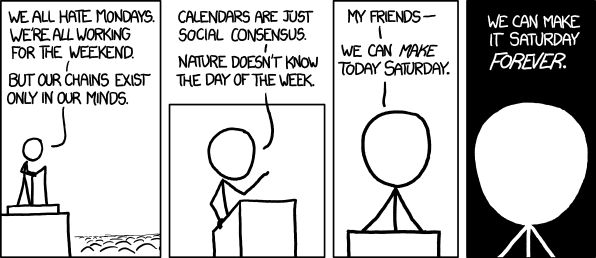 Title: Of the two Garfields, you wouldn't think the cat would turn out to be the more compelling presidential speechwriter, but there you go.
I never thought I'd see someone explain this idea so succintly, but that's Randall for ya.
I mean, come on, do the days of the week really exist? Makes you wonder how much information is, in reality, a mere figment of the human consensus...