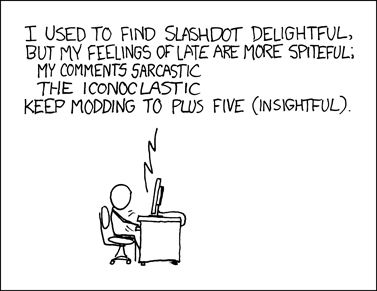 Alt text:
Fun game: try to post a YouTube comment so stupid that people realize you must be joking. (Hint: this is impossible)
Not being a slashdotter (I... don't know if I've ever gone there of my own accord, actually) the alt text was the only funny bit.
That said, I don't read YouTube comments anymore... they're too sad.