The Great Hippo wrote:It's super important that we talk about Antifa in the wake of Charlottesville, though, right? Because they hit people at rallies.
Yes. And generally speaking, hitting people is wrong, especially if its during an otherwise peaceful protest like what was going on in Berkeley.
There are
other
rallies aside from Charlottesville ya know. And we should be allowed to discuss those as well.
gmalivuk wrote:

First, I must confess that over the past few years I have been gravely disappointed with the white moderate. I have almost reached the regrettable conclusion that the Negro's great stumbling block in his stride toward freedom is not the White Citizen's Counciler or the Ku Klux Klanner, but the white moderate, who is more devoted to "order" than to justice; who prefers a negative peace which is the absence of tension to a positive peace which is the presence of justice; who constantly says: "I agree with you in the goal you seek, but I cannot agree with your methods of direct action"; who paternalistically believes he can set the timetable for another man's freedom; who lives by a mythical concept of time and who constantly advises the Negro to wait for a "more convenient season." Shallow understanding from people of good will is more frustrating than absolute misunderstanding from people of ill will. Lukewarm acceptance is much more bewildering than outright rejection.

I had hoped that the white moderate would understand that law and order exist for the purpose of establishing justice and that when they fail in this purpose they become the dangerously structured dams that block the flow of social progress.
Correct me if I'm wrong, but Mr. King was about non-violent protest.
It was Malcom X who was about defending yourself during protests. If you really want to defend Anti-Fa, then you should be quoting the man who agrees with their philosophy instead.
Malcom X wrote:Non Violence is another word for defenceless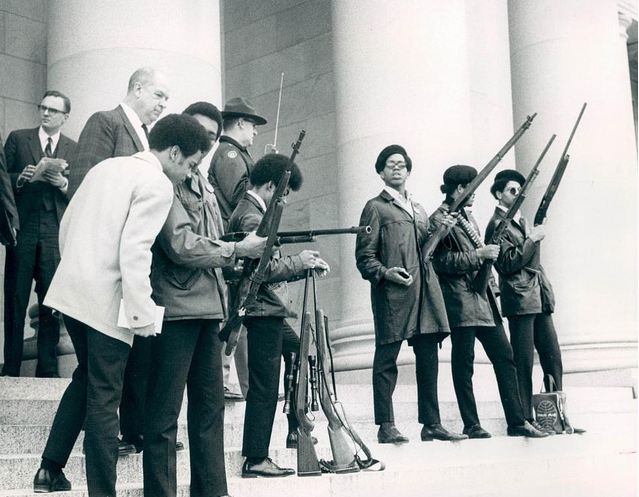 Not everyone in the 1960s were peaceful. The reason why Martin Luther King Jr. is so revered today is because of his committment to non-violence, which Antifa stands
against
. Frankly speaking, the left does
NOT
need violent offenders fucking up the moral high ground.
-----------
This isn't that fucking hard. Don't hit people at rallies. Is that too much to ask for? And for fucks sake, don't quote the "Nonviolent" Martin Luther King Jr. when defending antifa, unless you seriously expect me to believe that antifa is nonviolent. And yes, striking people during a rally is violence. Its less violent than shooting a gun or running your car into people, but its violence nonetheless.