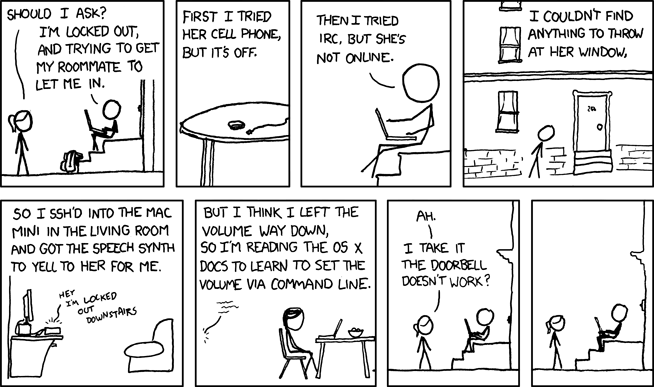 http://xkcd.com/530/
Alt Text: Sadly, this is a true story. At least I learned about the OS X 'say' command.
Doorbell? What doorbell?
...oh, THAT doorbell?
...
Well, sometimes it's FUN to challenge yourself. =D
Edit: Sorry about the multiple threads. Firefox was jamming up, so I clicked "submit" a few extra times. Don't worry, i deleted the extra ones I accidentally created.