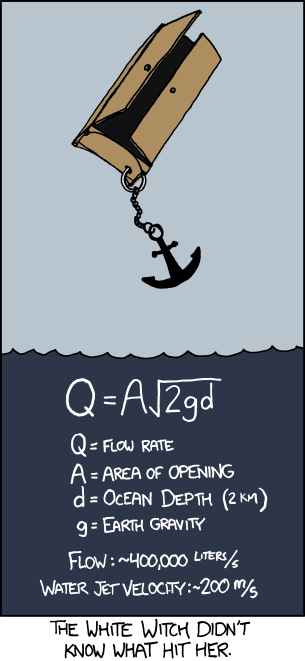 Title text: "If you fire a Portal gun through the door of the wardrobe, space and time knot together, which leads to a frustrated Aslan trying to impart Christian morality to the Space sphere."
This is rare: the new comic not being there when I arrive at the office on 9am Central European (Summer) Time ... Wow, biggest xkcd ever: 4,582 x 9,908 pixels!
Edit: Guess Randall forgot downscaling, and his upload script just took ... err ... a little longer than usual
Edit 2: Ah, now it's been downscaled to 400x 865 pixels.