(links to
huge
)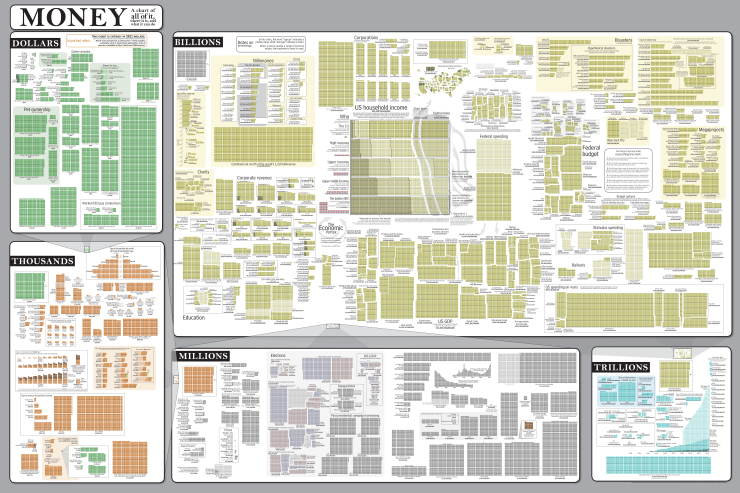 "There, I showed you it."
1:1 scale
Seems particularly detailed. No wonder it's up so late in the day; even
I'm
up to create the topic thread. Hooray for me, I guess.
I've finally become that guy I hate.
It's pretty much the same as Randy's blog on
Radiation
, but with dollar representations, instead of sievert(s?). (
link to chart
)
The cynical side of me is wondering why this advertised in the xkcd store before it was even uploaded! Still, with the amount of people who register on the forum just to say "I want this on a t-shirt/poster/mug!" I guess it just makes good business sense to have the product ready to ship the moment someone feels like making a snap purchase. This is why advance copies of my magnum opus "Business Secrets of the Pharaohs" are available on amazon.com. I'm up to chapter 2 already!
If anything, this will serve as a handy crude tool for anyone wishing to make an impressive visualisation in their economics class. On another note, I love graphs that have clearly taken an awful long time to create (Zach Weiner, take note)
Quick Game: spot the typos before M. Munroe makes sneaky fixes for all of them! As I'm getting in the nondenominational Christmas spirit, the winner gets an early Xmas present: an orange and a clip round the ear (and will be damned grateful about it).