Here's an animation of just the aftermath (or is that aftermaths?
) of the attack, zoomed in on Cue
❤
gan: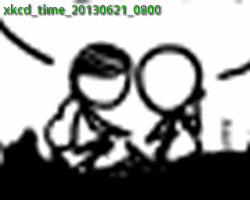 Edit: papified again... until someone's firstpost gets approved. Still no papal orders. Simply go on waiting for it and making the OTT interesting, and not too intimidating for newbies.
Edit2: it
does
look like a kiss, at this zoom level...