WHAT WOULD HAPPEN IF YOU TRIED TO SUSTAINABILIZE A NORMAL TOQUISH WOLPY UNDER DIFFERENT W
ONG
ISH AMOEBLPIES? --
ong

o
mome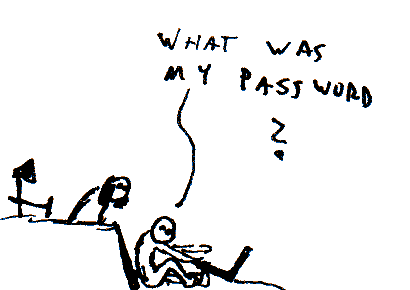 -- posted by bothasar_p
ETA': Why didn't the bot detect being pope?
ETA": probably because of the SilentBot's post waiting on the mirror.
Yes, if you add a post to SilentBot's queue and SilentBot can't deliver it because of xkcdforamustard or botcastlemustard or anyothermustard the post will be sent to the mirror instead. So it will not be lost.
Also, Silent Chronotransponder usage statistics:
SilentTimer - 177 posts,
BlitzGirl - 1 post,
Earthling on Mars - 1 post.
Not counting the test posts made by me.
Now you only see your posts after you enter your username and password. I think I'll change this a little. You will still need the username and password to see the waiting posts. But the posts already sent, that aren't secret anymore would be visible to everyone. What do you think?
/ETA"
The botcastle is back. The cable between the router upstairs and the router downstairs was disconneted. Additionally, it stopped seing its HDD. It's all fixed now. Through the phone because I'm not there. I couldn't have done it earlier because there was nobody else before. It would be a lot simpler for me to demustard if I had the server in the same place where I live most of the time. But it's not possible. Here I would not be allowed to have a device constantly running. Additionally, here I have no internet at night because the router is in a bedroom and its noise disturbs the sleep. My botcastle is at my parents' place. They allow me to run it there. And until I told them about the conference and the OTT they thought that the server is nothing serious and just a new thing for me to play with (which is partially true. But I learned so much!). At first it was a little difficult to convince them that I need it to be always on. "Why would you need a server when you are asleep anyway?".
Are here other OTTers with their own servers? Do your servers also need so much care?
/ETA'