Upon
aufmolp
ing this mornip I remembered a rather OTTish dream. There were all sorts of people around, we all knew each other and were doing generally random but fun things. It looked and felt a lot like real places I had been before, but I think I was reminded of it by Desert Bus (particularly by its similarlty to OTTercon).
  I had to manage some
tsundoku
on the end of one of the couches and move an organised sand to clear off valuable top-of-desk space in my area to make room for something else we were doing. There were gadgets that looked very Balthasarian, like a little Arduino box with two antennas, looking like a Wifi repeater (which amazingly turned out actually to be true).
  Someone started announcing that they were going to demonstrate something that the engineers were working on, and anyone should leave now if they want peace and quiet, whatever that means. Then they started telling a story which at one point identified someone's name as "
Pino e Grigio
", a pun on
pinot gris
and on "
egregious
". (How does punsawing work when the puns are involuntary and subconscious?) Around that time I was saved by
aufmolpt
.
balthasar_s

wrote:Using this: [a bunch of calls to

remapt-1

]

I get this: [a spectacle of m*starish goodness]
I like how the "pavement" seems to alternate between
classic gray
and vibrant yellow. Perhaps there's a message being encoded there too
NoMouse

wrote:Oh, I have another idea.

Maybe these are salt-water batteries and the robot will dip them in the Sea to gather fresh semencoffeecancerbabiesonice, essentially recharging them.
That seems to fit our existing knowledge quite well. The tank truck might be returning used battery fluid to the sea
1
.
The needed ingredients
would all be pretty easy to get in the hypothesised technological future of this mustardbotworld (The bots could be scavenging old landfills for the various types of scrap metal useful for electrolysis).
(But wouldn't it be easier to just pump semencoffeecancerbabiesonice out of the sea1(mencoffeecancerbabiesonice) rather than carefully lowering these things down into it?
—

mrob27
Summoning,
or Inventing sustainable m*stard-based power technology,
or Alternative message-decoding,
or All four!
ONG:
Time After Time: t-1_0409
by

mrob27

» ONGing

t-1_0409

at 20151123 16:07:12 UTC = newpix 23485.12
LOOK
ONG
MY WOWTERFALLS, YE DELURKING, AND WAIT FOR IT!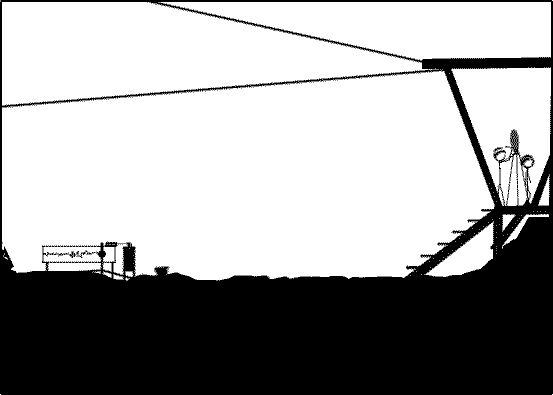 E
NHANCE!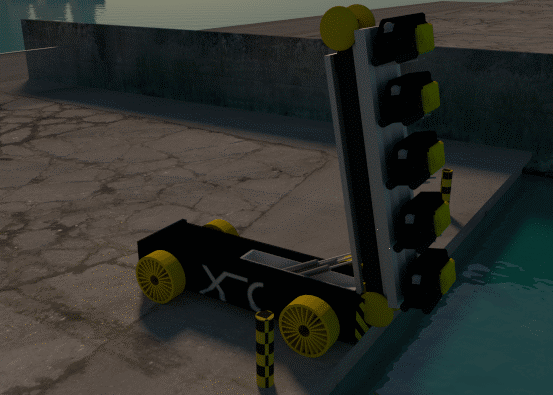 — lovingly converted from

RHTF

by

makepost
Message is over. Removing one frame because of what
balthasar_s noticed
, the full message would be:
…

0

000111001001001011011011010010010000

0

…
which seems to be essentially "
— . . . - - - . . .
" and as others have already said, I think perhaps the long one at the beginning is to get the observer's attention, and then we have a Morse code
prosign
"SOS".
  (Fun fact:
<EEEEEEE>
is a Morse prosign. How
RELATED
!)