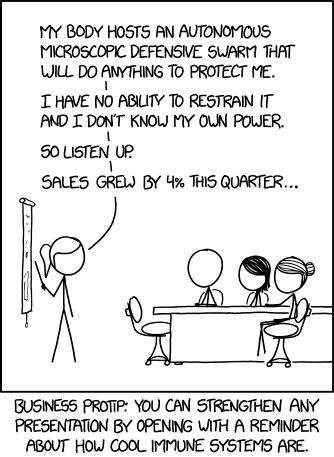 Mouseover caption:
It also helps with negotiation. "Look, if it were up to me, *I'd* accept your offer, but my swarm of autonomous killer cells literally can't be reasoned with. It's out of my hands!"
Oh, it's worse than that. Its only method of protecting you is to kill every living thing that it can't identify as a part of you. And even if that thing is dead, it will put the call out to be on the lookout for more things like it so it can kill them more effectively. And if it has been duped into thinking something innocuous is a threat, it might just kill
you
in its zeal to wipe that thing out.