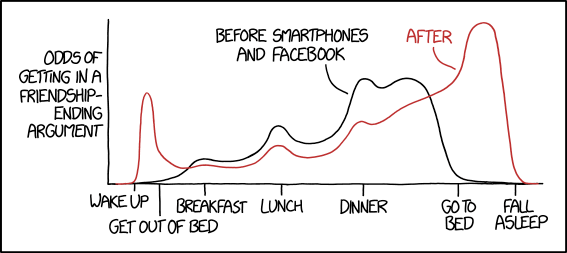 Title text: Of course, everyone has their own profile. There are morning arguers, hangry arguers, meal-time arguers, late-night arguers, and people who get in a meta-argument over what their argument timing is, dredge up examples of past arguments, and end up fighting over THOSE again as well.
Scrubs! I got into friendship-ending arguments on ICQ in bed after dinner before
it was cool
there were smartphones.
(Created with
chridd's xkcd thread formatter
.)